Home Page: GRASSROOTS GAZETTE
The Grassroots Gazette fosters community dialogue and participation throughout Southwest Wisconsin. To subscribe to the email version of the Grassroots Gazette, click here or email [email protected]

EARLY VOTING FOR APRIL 3 ELECTION
STARTS TODAY
Tomorrow (Tues) – Kriss Marion and Jeff Wright event in Dodgeville.
Join the action! Sat., March 24 - March for Our Lives
in Mineral Point

WISCONSIN SPRING GENERAL ELECTION IS TUESDAY, APRIL 3 (Early voting starts TODAY -- March 19) A stark difference is on display in the Wisconsin Supreme Court race. Milwaukee County Judge Rebecca Dallet is a champion of strong public schools, protections for clean air and water, women's rights and effective strategies against the opioid crisis. Michael Screnock has backing from the NRA and anti-choice groups. As a lawyer he defended efforts to gerrymander our legislative districts and pass Act 10.

Also, on the ballot is a proposed change to the Wisconsin Constitution eliminating the State Treasurer position. This change would give the Governor and Lieutenant Governor the right to oversee $1 billion in Board of Commissioners of Public Lands (BCPL) trust fund assets, the State Trust Fund Loan Program, and over 77,000 acres of School Trust Lands. Wisconsin would be the only state to not have a Treasurer or financial equivalent.

JoAnne Kloppenburg is running for Court of Appeals Judge District 4. Mayors, county boards of supervisors and other important councils and boards are on the ballot. For the General Election on April 3 the polls are open from 7 a.m. to 8 p.m. Go to the Grassroots Elections pages http://www.grassrootswi.org/elections/ for information about the candidates, what will be on your ballot, where you vote and other facts about the election. Or check out https://myvote.wi.gov
The Coming Week's Action Reminders
Tues., March 20, 5 to 7 p.m. (Dodgeville) Meet Kriss Marion and Jeff Wright at Duke's Brew Pub and Ale House, 105 E. Chapel Street in Dodgeville. Cash bar. Appetizers provided. Live music by Scott Stieber and Don Myers. Iowa County Board candidates will also be there, including write ins. Kriss Marion is running for the 17th District State Senate seat. Jeff Wright is running for the 51st district State Rep seat. Find out why Kriss is running on her website at www.KrissForWisconsin.com and for more on Jeff, his website is www.wrightforwisconsin.com/


Sat., March 24, 10:45 a.m. (Mineral Point) JOIN MARCHERS THROUGHOUT THE COUNTRY. Gather at the Mineral Point Water Tower in Mineral Point at 10:45 a.m. to show your support for this nationwide effort to bring reason to the gun control issue. The march, sponsored by Action Iowa County, will begin at 11 a.m. and will go down High Street. This is a non-partisan event so please invite your friends/family and neighbors. Reports from the March 14 student walk-outs were heartening. Seventy five percent of River Valley High School students walked out and several delivered eloquent speeches. Our youth are in the lead – let's follow!


NEW: MAKE SIGNS FOR THE MARCH (Mineral Point and Dodgeville) On Wed., March 21, the Action Iowa County group will meet at 9:30 a.m. at the Trinity Episcopal Church, 409 High Street in Mineral Point, to make posters and paint a banner for the Sat., March 24 March for Your Life in Mineral Point. On Friday, March 23, 6 p.m. join the group making signs for the march at the Plymouth Congregational UCC Church, 115 West Merrimac in Dodgeville. (Enter at the side door on Main Street). Contact Joylynn Graham at [email protected] for more information.


NEW: Mon., March 19, 6:30 to 8 p.m. (Mt. Horeb) FIRST MEETING OF MT. HOREB MOMS DEMAND ACTION to be held at the Mt. Horeb Community (Senior) Center, 107 N. Grove Street. Find out how you can get involved and help prevent gun violence. RSVP to http://act.everytown.org/event/moms-demand-actionevent/10145/signup


Mon., March 19, 6 to 8 p.m. (Mineral Point) MEET THREE SCHOOL BOARD CANDIDATES at Tequila Point Please join Action Iowa County Members to meet candidates Nate Chambers, Aaron Dunn, and Everett Lindsey, who are running for the April election for Mineral Point School Board. There are 3 open seats, and 4 candidates. The event will be held at Tequila Point, 43 High Street in Mineral Point Drinks and light appetizes available at the bar. A fourth candidate – a defeated board member -- has difficulty showing his fellow board members and community members respect. If you are interested in learning more about Action Iowa County and how to join, contact [email protected] or attend the event.

SAD NEWS:
Bob Ginsberg
, one of our founding Grassroots members, died this weekend in Oak Park, Illinois. A distinguished bankruptcy judge who considered U.S. Senator Elizabeth Warren among his dear friends, Bob and his wife, Gail, were among the handful of people who were around the table when the Grassroots Citizens of Wisconsin was founded in 2003. We celebrate his life and grieve with Gail as she remembers their loving life together.
NEW: On Sat., March 31, Mount Horeb Area Progressive Trolls will go door to door from 10 a.m. to noon to get out the vote for the Spring General Election. Meet at 309 South Fourth Street, in Mt. Horeb. Contact Jennifer Gottwald [email protected], 437-1974 or 608-770-4135 for more info.
Saturday, March 24, 9 to 4 p.m. (Mazomanie) THE 10TH ANNUAL WISCONSIN GRASSROOTS FESTIVAL. Every year this exciting event fills the gymnasium and classrooms of the Wisconsin Heights High School, on Hwy 14 in Mazomanie. It's an all-day series of how-to political workshops. A number of prominent progressives will speak including Rep. Mark Pocan, John Nichols, Lisa Graves and Matt Rothschild. U.S. Senator Tammy Baldwin will be the noon speaker. Check out the workshop topics by going to www.wisconsingrassroots.net/festival


THURS., MARCH 29, 5:30 TO 7 p.m. (Mineral Point) A MEET AND GREET EVENT FOR GUBERNATORIAL CANDIDATE TONY EVERS Tequila Point restaurant, 43 High Street in Mineral Point, will be the venue for a fundraiser for Tony Evers. To contact Evers's local representative and to help on his campaign, go to [email protected] or call 608-574-5066. To donate online go to www.Tonyevers.com/Mineral Point. To RSVP for the March 29 event go to [email protected].


Wed., March 28, 9:30 a.m. (Dodgeville) ACTION IOWA COUNTY WEEKLY LETTERWRITERS MEET at the Cook's Room, 138 N. Iowa Street in Dodgeville. We'll let you know if those plans change. For more info, contact Laura Cisler at [email protected], Susan Van Sicklen at [email protected] or Caron Swindal at [email protected].

NEW: NEW ACTION GROUP TAKING SHAPE IN LAFAYETTE COUNTY Our Lafayette County neighbors liked what they saw at recent gatherings of the Action Iowa County team so are now launching their own group called Informed Lafayette Action (ILA). For more information about the group call Ray Spellman at 608-776-2832 or email him at [email protected]
OUR GRASSROOTS
CITIZENS FOR PEACE
organizes forums and cultural events to encourage dialogue about critical peace and justice issues.
For more info, contact Bryan Walton at
[email protected]
Fridays, March 9 through April 20, 2 to 3:30 p.m. (Dodgeville) JOIN THE GREAT DECISIONS discussion series at Dodgeville Public Library The Great Decisions discussions will be held at the Dodgeville Public Library in the City Hall Council Chamber on the first floor. For further info, contact Vickie Stangel, [email protected], 608-935-3728 or Jane Kavaloski at [email protected]. The series is a partnership of the Grassroots Citizens for Peace and the Dodgeville Public Library. This year's discussion topics will include:
1) March 9: Global Health: Progress and Challenges with Earl Barnes as moderator. The world faces a mix of old and new health challenges -- preventable deaths of mothers and children, continuing epidemics of infectious diseases, and rising rates of chronic disease. We also remain vulnerable to the emergence of new and deadly pandemics.
2) March 23: U.S. Global Engagement and the Military Edgewood College philosophy professor Vince Kavaloski and Father Jim Murphy as resource people. How does the military function in today's international order, and how might it be balanced with diplomatic and foreign assistance capabilities?
3) April 6: Media and Foreign Policy How are activists using media to pursue and defend their interests in the international arena? What are the implications for U.S. policy?
4) April 20: Russia's Foreign Policy How does President Vladimir Putin conceive of national interests, and why do Russian citizens support him? How should the United States respond to Putin's foreign policy ambitions?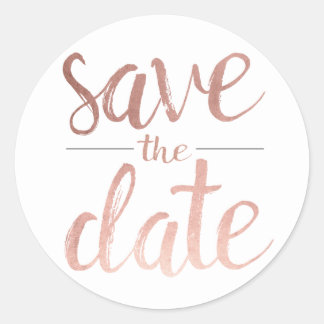 Sat., April 21, 5 to 9 p.m. (Spring Green) THE COMMUNITY CONNECTIONS FREE CLINIC SPRING AUCTION will be held again this year at the Wisconsin Riverside Report, S13220 Shifflet Road in Spring Green. This fun event supports the important work of the Community Connections Free Clinic which provides basic healthcare services to those who cannot access them. $35 in advance; $20 at the door. Hors d'oeuvres, cash bar, live music. To register go to www.ccfswi.org Check the website to see a growing list of great auction items or call 608-930-2232.
OUR GRASSROOTS CITIZENS
SUSTAIN IOWA COUNTY
group works at the local, state and national levels on climate change and environment issues. To get involved, contact Chuck Tennessen at
[email protected]
.
Saturday, April 14, 11 a.m. (Dodgeville) THE MONTHLY CLIMATE CHANGE LOBBY/SUSTAIN IOWA COUNTY group will meet at the Country Kitchen, 1202 North John Street in Dodgeville. Join this committed group who work hard to address environmental concerns. For more info, contact Chuck Tennessen at [email protected]
INTRODUCING THE MT. HOREB AREA PROGRESSIVE TROLLS This active group of local folks is eager to effect change in the 2018 elections. They'll be canvassing and calling local citizens and encouraging all eligible voters to get to the polls. Participants will be better able to inform themselves, talk to their neighbors and work with a like-minded group. For more info, like/follow them on facebook at Mt. Horeb Area Progressive Trolls or call Carol at 608-220-5795 to be added to the e-mail list.
OUR GRASSROOTS CITIZENS
Immigration
team is working to educate and achieve a better understanding of immigration issues in our area. To get involved, contact Shirley Barnes at
[email protected]
BECOME A VOLUNTEER FOR THE MULTI CULTURAL OUTREACH PROGRAM (MCOP) The MultiCultural Outreach Program needs volunteers to welcome our immigrant neighbors in various ways – from teaching English as a Second Language (free training offered) to supplying much needed transportation for immigrant workers and their families who are not permitted to have drivers licenses. Here's how you can help address the immigration issue right here at home – by welcoming those who are hard-working employees on our dairy farms, cheese factories and small businesses. Contact Nereida Burkard at 608-642-1753 or luzneries[email protected] for more information as to how you can help.
OUR GRASSROOTS
Health Care Task Force
has been working since 2008 to insure everyone receives quality, affordable health care. To get involved, contact Earl Barnes at
[email protected]
ARE YOU HOOKED ON 5 CALLS YET? Political news can be disheartening but we have to keep up the pressure in Washington and Madison. Here's the easiest way to be effective. Click on https://5calls.org/ . Once you've added your zip code, you'll get complete instructions on exactly who to call, the important facts about the most pressing issues for the coming week and what you can do about them. Give it a try now. You may not think one call makes a difference – particularly if you only get a voice mail – but hundreds of thousands of calls do – SO BE ONE OF THEM. Pass this tip on to your friends.


THE NEW GREEN COUNTY INDIVISIBLE GROUP is making plans to co-host a bipartisan Listening Session where all national and state representatives from the area will be invited to share the microphone with their constituents. The event is scheduled for late August (during a Congressional recess.) If you are interested in being a part of the planning group, contact Bob Nelson at [email protected]
Tues., March 20th, 7 p.m. (Dodgeville) IOWA COUNTY BOARD OF SUPERVISORS MEETS in regular session at the Health and Human Services Building, 303 W. Chapel Street. When it becomes available, the agenda will be posted at http://www.iowacounty.org/countyboard/committees/countyboard.shtml
Have an interesting article to share? Start or join an existing conversation on our Facebook page
GRASSROOTS IS NOW ON FACEBOOK – BECOME A FAN! Join today's fast-moving conversation by becoming a Grassroots Citizens of Wisconsin Facebook fan. Post your comments and favorite articles. Or comment on others' articles by clicking here: http://www.facebook.com/pages/Grassroots-Citizens-of-wisconsin/174246405925559?sk=wall
THE GRASSROOTS GAZETTE (produced by the Grassroots Citizens of Wisconsin) is the email communications tool that links emerging political action groups throughout Southwest Wisconsin – including Action Iowa County, SWWAP of Mt. Horeb, River Valley DAWN group, Richland County DAWN group, Green County Indivisible, Sustain Iowa County and Iowa County Citizens for Peace & Justice. Other groups interested in joining can contact [email protected].
To remove your name from our e-mail list, please click on "Reply" and write "Unsubscribe" in the subject line.
Archive - Past Gazettes: