Home Page: -- Health Care Reform
Health Care Reform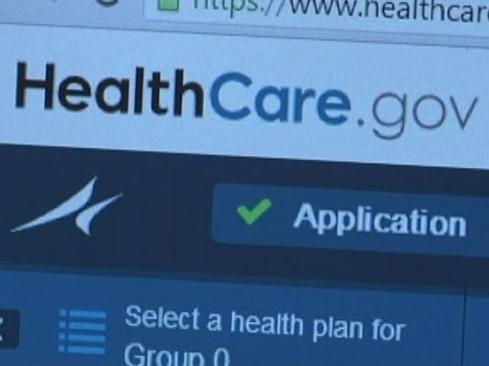 Affordable Care Act - Open Enrollment Period is Coming!
The yearly period when people can enroll in a health insurance plan through the Health Insurance Marketplace for 2016 coverage is November 1, 2015 – January 31, 2016. FYI - 2016 plans and prices will be available for preview the third week of October, 2015.
Click here to learn more.
FREE, LOCAL HELP is available! If you have not used health insurance before you may find yourself full of questions as you enroll. Local people ARE VOLUNTEERING THEIR TIME to answer questions as you enroll. They are doing this AT NO COST TO YOU. With healthcare coverage, you may consistently seek the preventative and follow up healthcare you need and deserve.

1) FREE consultations and assistance. Local insurance agents listed below have volunteered to help you with your healthcare marketplace application. Call to make an appointment Monday through Friday. Also, Wed., Nov. 4, 11 and 18 from 2 to 5 p.m. and Dec. 2, 9, 16 and Jan. 6, 13, 20, 27 from 3 to 6 p.m. Drop in for free assistance at the Southwest Tech Outreach Center in Dick's Supermarket Mall, 316 W. Spring St in Dodgeville.

Jeff Walker and Pat Weier, Walker & Weier Insurance, Mineral Point - 608-987-3255
Brian Lundell, Lundell Insurance, Dodgeville - 608-319-2033
Steve Lendosky 608-822-6111 or 888-820-6111 (Fennimore)
2) Community Connections Free Clinic, 101 East Fountain Street, Dodgeville
Is taking appointments on Tuesdays 1-7pm and Thursdays from 2-5 pm. Call 608.930.2232 to make an appointment during open enrollment.

Come prepared! Bring a pay stub, birth dates and social security number from all wage earners in your household. (Past tax returns work great! Bring them if you have them.)

RESOURCES FOR APPLYING TO THE HEALTH INSURANCE MARKETPLACE
There are 4 ways to apply for insurance in the Health Insurance Marketplace:
Apply in person. Visit a trained counselor at the help sessions described above.
Apply online. The federal website for enrollment is https://www.healthcare.gov/.
Apply by phone. Call 1-800-318-2596 to apply for a health insurance plan and enroll over the phone. (TTY: 1-855-889-4325)
Apply by mail. Complete a paper application and mail it in. Mail-in application forms can be found by clicking here or by picking one up locally at the help sessions mentioned above.
These one-page flyers from the Wisconsin Council on Children and Families may also assist. The Top 10 Things you need to know about Wisconsin Health Care Insurance and a great chart that shows, based on where your income falls in relation to the Federal Poverty Level (FPL) what insurance you may qualify for (BaderCare, Health Care Marketplace or getting it on your own).
An excellent series of frequently asked questions about the health insurance Marketplace has been published in the New York Times:
The Dodgeville Public Library has put together an excellent list of resources about the online Marketplace, click here to go that site.
HONORING CHOICES - HAVE YOU HEARD?
Honoring Choices Wisconsin is a program supported by the Wisconsin Medical Society that encourages us all to have a conversation about our choices for end-of-life care. Starting this conversation is one of the most critical steps you can take in managing your medical care. The process involves making decisions about what kind of treatment you would want or not want – decisions that are entered into your medical record. A 6 month pilot program is being started at Upland Hills Hospital using trained facilitators recruited by Grassroots. Grassroots will also be involved in community outreach.

OUR HEALTH CARE TASK FORCE
With the Affordable Care Act (ACA) Health Care Exchanges opening in Wisconsin on Oct. 1, 2013, the Grassroots task force is working hard to help local people who are eligible to sign up for these Exchanges. We are working in partnership with the Dodgeville Public Library, the Community Connections Free Clinic, Upland Hills Health, Iowa County Social Services Department, ADRC and other local organizations.

In addition, the Task Force is actively engaged in promoting Health Care Wellness in our local communities, in partnership with other community organizations. (More details to come.) We sponsor showings of the riveting films Escape Fire and Hungry for Change. We are working to bring together an all-community Health Care Coalition that addresses the issues of obesity and fitness.

The task force has also been considering the difficult decisions that patients and the medical establishment must make about end-of-life-care by promoting the showing of the film Consider the Conversation.
What is Next
Our Heath Care Task Force continually seeks reliable sources of information about new and proposed federal and state health care legislation. We communicate this information to our local communities through forums, press releases, etc. The task force is also deeply interested in researching and recommending modifications that would improve state and national legislation.

OUR CURRENT HEALTH CARE PROJECTS:

Monitoring Walker administration proposals - With cost-cutting as its paramount goal, the Walker administration will soon be unveiling its vision for health care in our state. We can expect significant changes to the BadgerCare system and tense interplay with the Federal government over implementation of the Affordable Care Act (ACA). It is essential that we monitor these developments closely and initiate public discussion when appropriate.
Considering end-of-life care - Often neglected as a healthcare issue, palliative care and end-of-life planning are on the agenda for Grassroots Citizens of Wisconsin this year. Working in cooperation with the Bioethics Committee of Uplands Health in Dodgeville together with regional and statewide coalitions, we are developing plans to raise awareness of the medical, legal, ethical and spiritual dimensions of decision-making as life moves toward its close.
Who We Are
In 2006, Grassroots members concerned about the lack of universal health insurance coverage and escalating medical costs started a Health Care Reform Task Force to monitor the rapid-fire developments and to educate local people about what is going on in Washington D.C. and Madison. We work closely with the statewide Health Care Reform Coalition, headed by Citizens Action Wisconsin, and host local forums and discussions. Today over 100 people from throughout southwest Wisconsin are part of our Health Care Reform Initiative.

Core group members include Dr. Aaron Dunn and Dr. Cathy Kaiser of Mineral Point, Lola Gregg of Avoca, Linda Pittz and Earl Barnes of Dodgeville.

What We Have Done
Topics for our local forums, held in Spring Green, Dodgeville, Platteville and Darlington, have included:
"Exploring health care models around the world"
"A close-up look at the top national health care reform plans"
"Defining the key issues in health care reform"
"So why is health care reform so hard to achieve?"
"Health care reform: A question and answer session"
"Paying for health care"
"National health care reform: What should it look like?"
We've run a Dodgeville Chronicle advertisement addressing the need for health care reform, which was signed and paid for by local citizens.
In partnership with the Dodgeville Chamber of Commerce, we co-sponsored a dialogue between Dr. Aaron Dunn and a representative of the Wisconsin Manufacturers and Commerce organization.

We continue to encourage our members to volunteer and financially support the Community Connections Free Clinic in Dodgeville.
To Join Our Health Care Reform Initiative contact:
Earl Barnes
2473 Mount Hope Road
Dodgeville, WI 53533
[email protected]
Telephone: (608) 623-2109